LET'S KICK IT.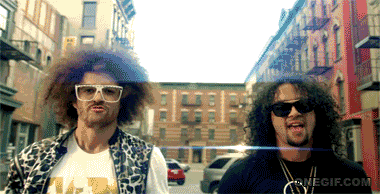 What's up party people?! Hope you had a great 'Hump Day'. For some, Hump Day can feel like a total drag. If you can relate (sighhhhh) then listen up because I have an awesome announcement to make and it might just brighten your mood this week!
ICYMI: I finally reached 2k followers on Instagram! A small but great feat and I'm so excited and thankful to see so many people keeping up with The Dana Diaries. Seriously: It means so much to me and I'm really looking forward to what's next! But instead of making this small accomplishment all about me, I wanted to make it about YOU. As my way of saying THANKS U ROCK, I've teamed up with 305Fitness (read more about this bad ass workout HERE) and together we're sharing the love by giving one lucky winner a free 305 class! Srsly, this will literally be the most fun workout of your entire day/ week/ life and I'm so pumped to get to share this experience with you! I absolutely love everything about this studio from the ass-kicking workout, to the sense of community, to the encouragement to forget all you damn judgments and be true to yourself! The 305 experience is unlike none other.
So, if you're in the NYC/ Tri-state area, definitely check out my last Instagram post which has the rules for entry. Just click the post above and it'll take you to exactly where you need to be! DISCLAIMER:  IF YOU DON'T TELL ME WHAT YOUR FAVORITE DANCE MOVE IS I'M NOT COUNTING YOUR ENTRY, YA HEARD? Jk, of course. In all seriousness, I encourage all you NYC boss babes and company to enter!
Thank you so much for the support and good luck!!